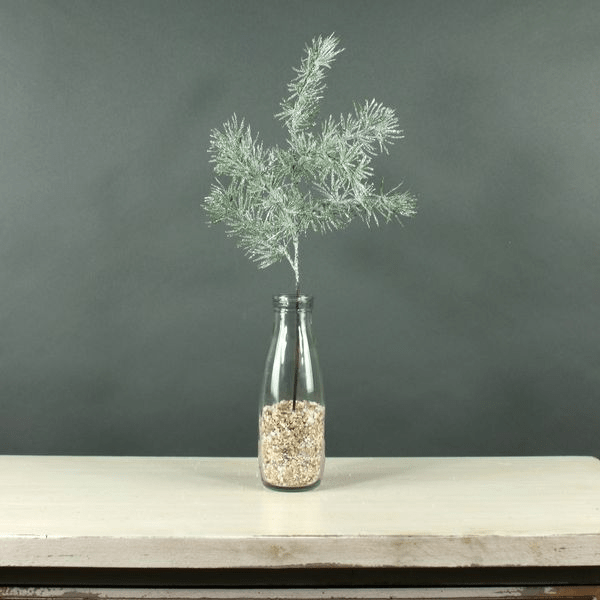 Flowers to Last All Season
18 Sep 2020
Thinking of creating an eye catching floral display or looking for some high quality artificial flowers to add the finishing touches to your wreath or garland this Christmas?
Our range of silk and plastic festive flowers are perfect for a handmade floral arrangement to decorate your home, store or event this Christmas.
From poinsettias and holly, to eucalyptus and pine, add a floral flourish that will last all season!
The Queen of the Christmas Plants
A poinsettia is a must for your Christmas décor. The white poinsettia sprays with their crisp white leaves are perfect for creating a glistening winter inspired display or choose a traditional red poinsettia to create a warm and cosy feeling. You can even get a variegated look by adding silver spray paint to a red poinsettia. Place these into a shimmering silver pot to really emphasise the sparkle.
NEW for 2019 - Frosty Greenery
Our brand new selection of Frosted Greenery Sprays make the perfect fillers for your floral arrangements. This collection features Narnia inspired snow dusted pines, glistening ferns and trailing glitter Amaranthus sprays – this range is sure to create a lasting impact.
Other Flowers We Love for Christmas Displays:
· Thistles