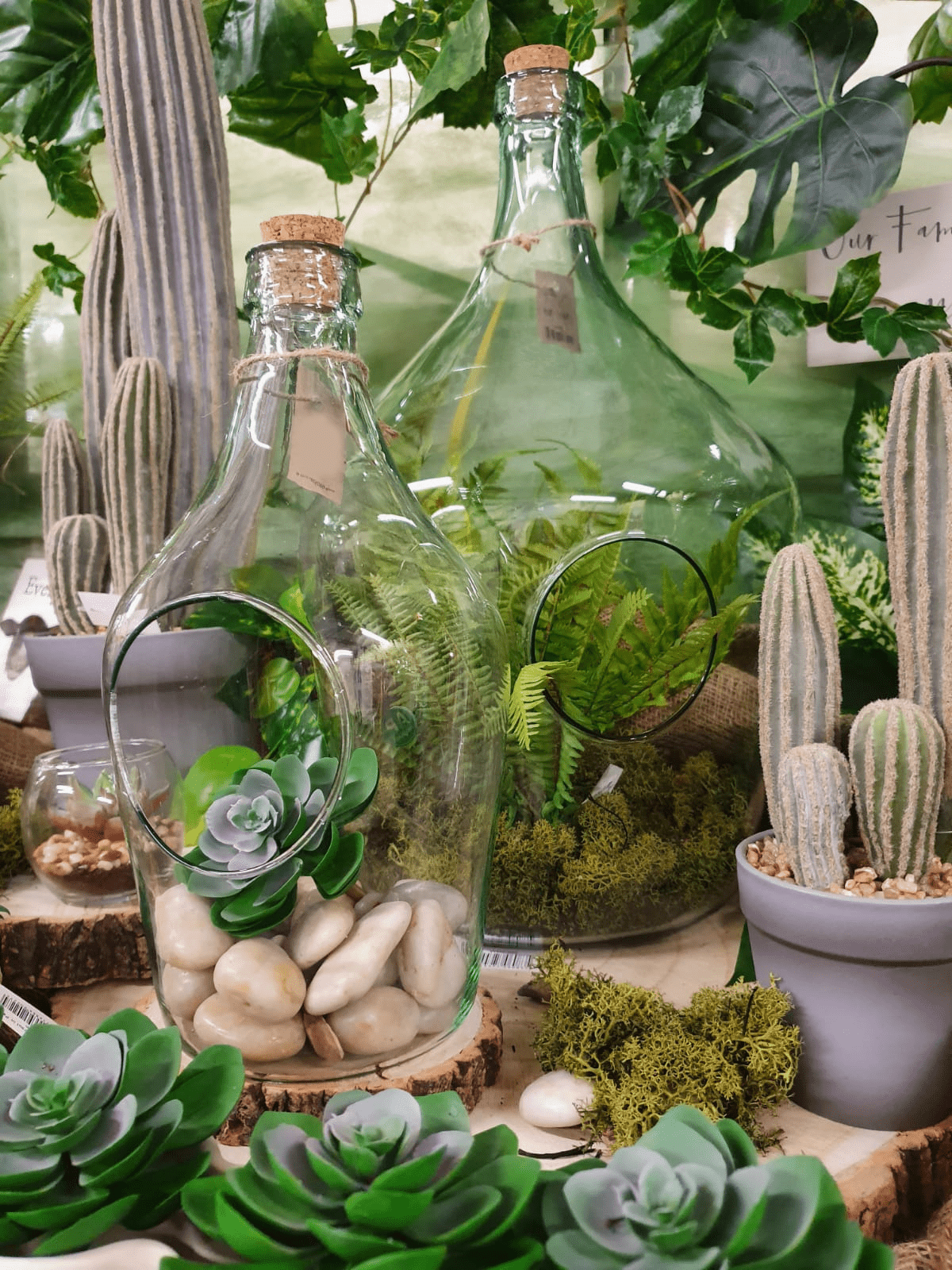 New 100% Recycled Eco Glass
31 Mar 2021
Sustainable floristry is the way forward in 2020!
Our new ranges of unique eco glass vases are purely made out of recycled material! Make your very own glass terrarium display, combined with live or artificial plants?
We have a selection of jars and demi johns within this range. Each of these vases has a wide opening, so your live plants can breathe and stay fresh.
If you're a florist and you're looking for more sustainable options, these eco glass vases are perfect for you.
We're so excited to announce that our new ranges of eco glass demi johns and jars are made out of 100% recyclable material! What better way to create a greenery terrarium plant arrangement with a completely environmentally friendly glass vase?